*Because of the the highly personalized nature of our
business, we do not offer an "on-line" booking platform.
Please call, e-mail, or visit us instead!
We accept in-office appointments Monday through Friday
between 11:00am and 3:00pm.

Call a Luxury Travel Advisor: (517) 336-8829
or e-mail us: craigcoreyvacations@earthlink.net
CLICK HERE TO DOWNLOAD
PAYMENT AUTHORITY & BOOKING FORM
(Once we've created your travel plans, in order to proceed
with payment we'll need your authorization in writing in
order to charge your credit card(s.) Simply download,
complete, date, and sign this form, then scan and e-mail it
back to us! Without it, well, our hands are tied!)

*PLEASE NOTE and understand, we must respectfully decline requests for the
following:
-Extensions, or additions to trips that you have already planned elsewhere through a
separate entity, or on-line.
-Bookings for most (but not all) low-service, budget-oriented air carriers with whom we
have no ticketing agreement.
-High-School or College Spring-Break group trips and individuals thereof who are not
accompanied by their parents in the same room
-Destination Weddings, Destination Bachelor/Bachelorette trips.
-Travel Products that are not in the Craig Corey Vacations network, and/or on-line
entities that are unknown to us, and with whom we have no prior experience nor could
recommend first-hand.
-Grand Canyon hotel reservations
-Niagara Falls hotel reservations
-Road-trips that do not include airfare and/or hotels.
-Travel in Michigan (except city hotels, and The Grand Hotel Mackinac Island,)
-Disneyworld.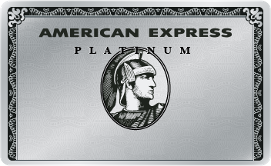 Craig Corey Vacations Recommends the American Express Card.